Telunas – Experience the Difference
May 7, 2019
The normal hotel experience: You check into your hotel and it offers some amenities. Perhaps a swimming pool and an indoor exercise gym. Maybe it even offers golf or tennis. You know, the normal activities available at hotels. In order to find real entertainment, you must look elsewhere.
Why not try something out of the ordinary? Why not go to a resort that offers rest, relaxation, adventures, and learning experiences all in one?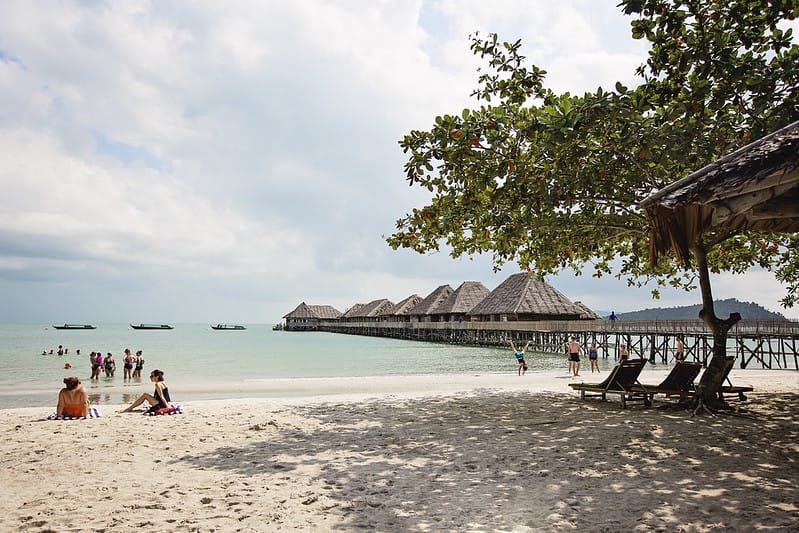 Come to Telunas, where you can experience new adventures. Take a kayak out on the water. Try your hand at stand-up paddleboarding and see how far you can go without falling. Get your family or group of friends to work together to try a raft-building activity and see how long you can get your raft to float!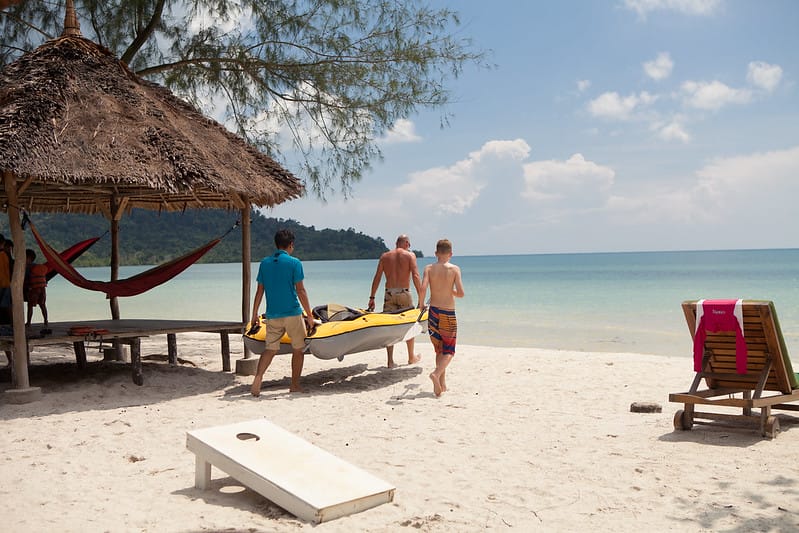 Telunas also offers different land-based activities. Telunas Beach Resort also offers a low ropes course. With the help of your guide, you and your friends and family can compete to see who can complete the low ropes course the quickest. In the heat of the day, you can jump into the ocean and take a relaxing swim to cool off.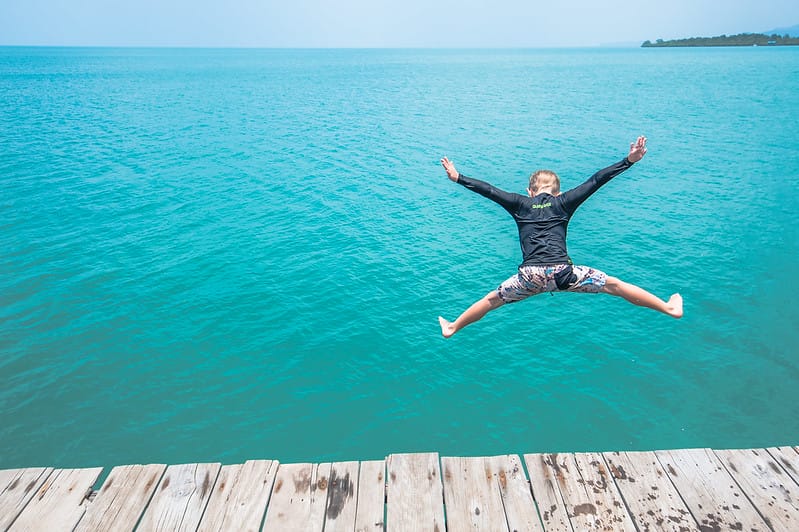 If you'd like to see more of the island, you may ask your Telunas guide about the opportunity to go on the jungle hike. Telunas Private Island has a trail that leads around the island, up onto the hill, where you can see gorgeous views of the surrounding ocean and islands. Depending on the season, Telunas Beach Resort offers a jungle hike up to a waterfall, and you have the opportunity to swim in the natural pond there.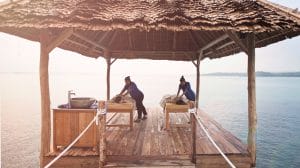 Telunas Private island offers full spa services at our overwater spa. Work out the kinks in those muscles with a 60-minute massage, or treat your skin to a luxurious milk bath. Telunas Beach Resort also offers massages at our spa cabanas.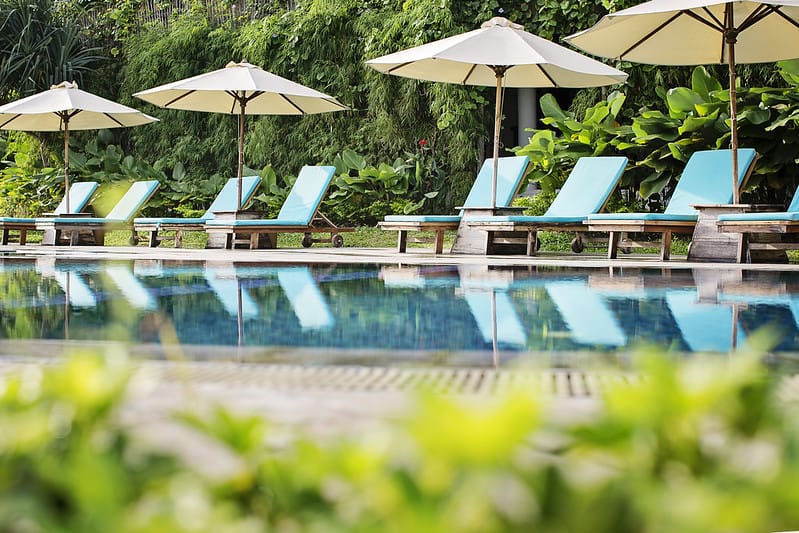 After a soothing massage, lay back in one of our lounge chairs or hammocks and enjoy a leisure afternoon on the beach or at Telunas Private Island, by the infinity pool. Relax with your favorite book and soak up some sun.
Guests also have the opportunity to learn about island culture and village life. Take a shot at fishing using the traditional method. See how big a fish you can catch using just a ring of fishing line! Learn about traditional music and take a drum lesson at Telunas Beach Resort from our talented staff. Pottery lessons are also offered at the beach resort. You have the opportunity to learn about crafting pottery from our resident artist.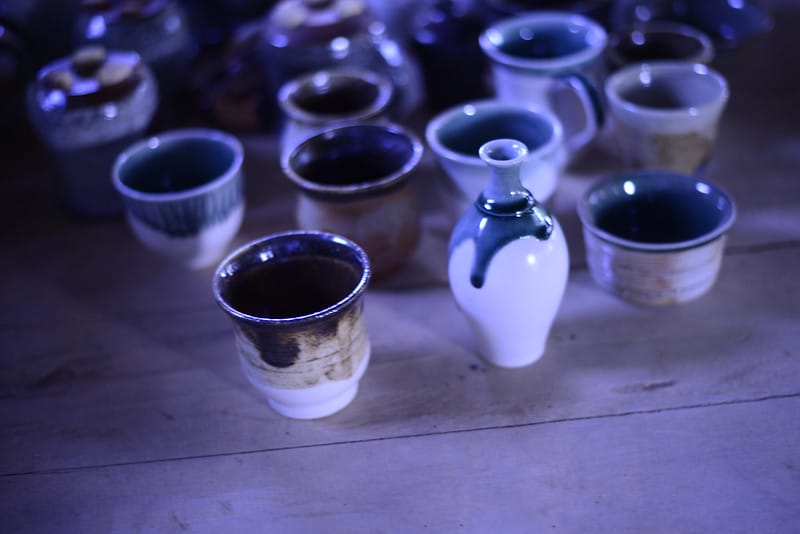 Don't miss the village tours. Visit nearby villages via pancung, a traditional boat. You'll observe what daily life is like. Your guide and the villagers teach you the history of the island, its people, as well as the infrastructure, economy, and village. To make your village visit even more special, you can opt to stay for a traditional Malay lunch.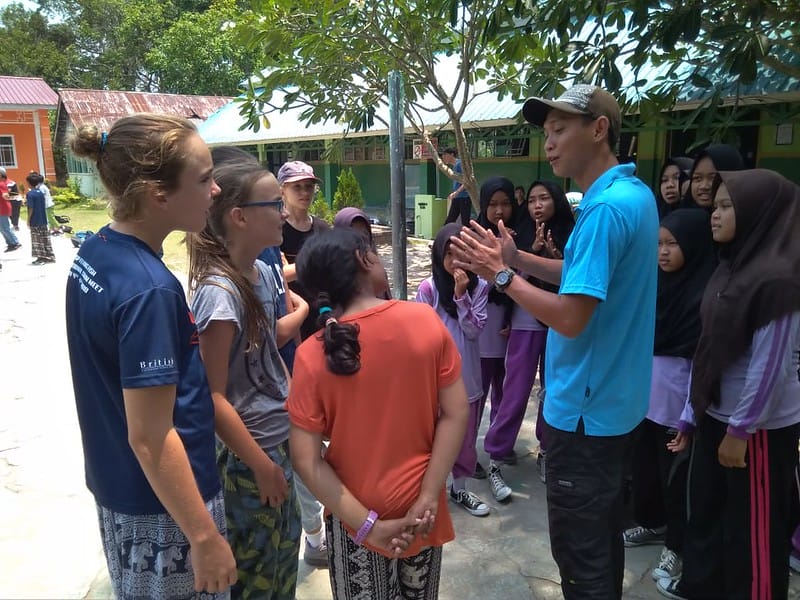 The lunch is homemade and prepared by some village women. You will get a taste of island cooking, which could include fresh-caught fish, shrimp, clams, and snails, as well as seaweed, chicken, other vegetables and locally grown fruit. Each meal is seasoned according to Malay tradition and is like nothing you have ever tried before. The island families love sharing their lives and culture with you.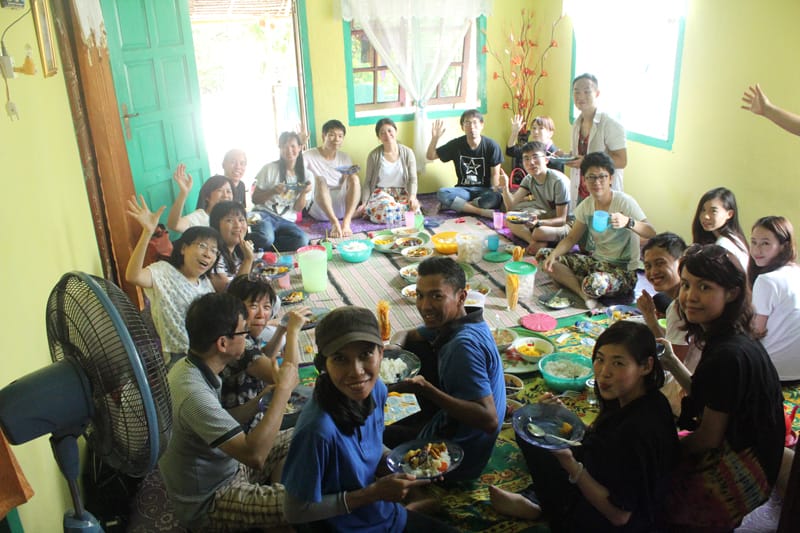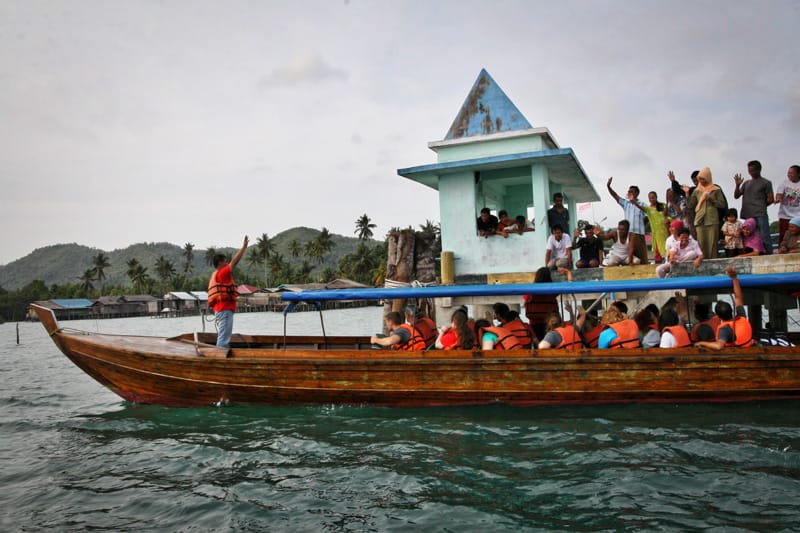 When the village tour is done, the villagers accompany you to the jetty to see you off, with many smiles and waves. In the evenings, beach bonfires are a favorite of all. The crackling of the fire and the fresh ocean breeze under a starry night sky provide the perfect end to a wonderful day.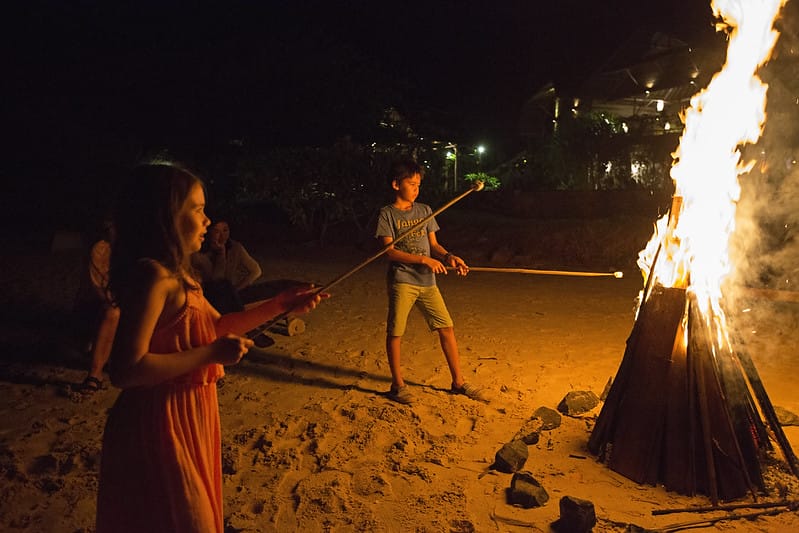 With so many different activities and adventures to offer, why not choose Telunas?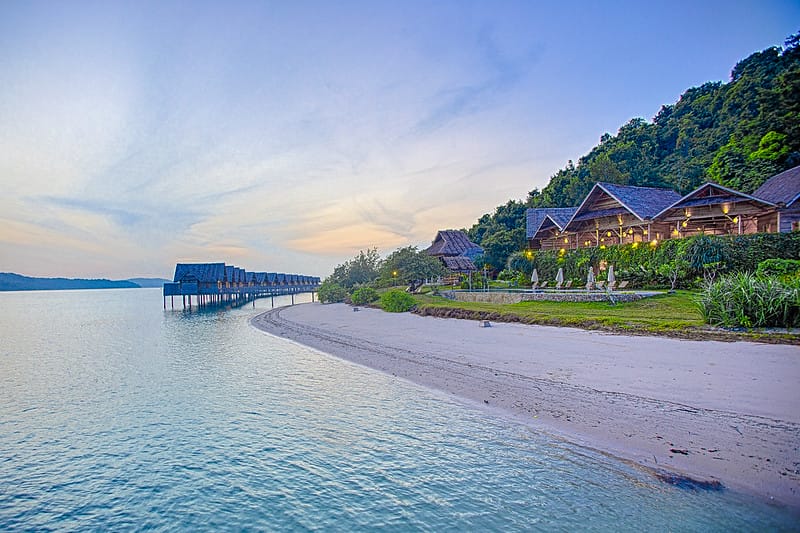 All activities are subject to availability. Some activities are available at an additional charge.
About the author: Marisa Ranney graduated with a Bachelor's degree in English Literature and Creative Writing from Carthage College. She enjoys traveling and experiencing other cultures. She likes to write about the wonderful times she has had at Telunas Resorts.