The Telunas' Family's Heartbeat
by Grace Thuen
The Telunas Family's heart keeps beating even after guests travel home because, for their staff, Telunas Resorts is home and fellow staff are family. Like a family that lives together, joining the Telunas Family provides opportunities to strengthen relationships.  The Telunas Resorts leadership has embraced this concept and works intentionally to help staff form new habits of encouragement, focused time together, and individual success. Staff take that positivity home to their families, changing lives, and ultimately villages in generations to come.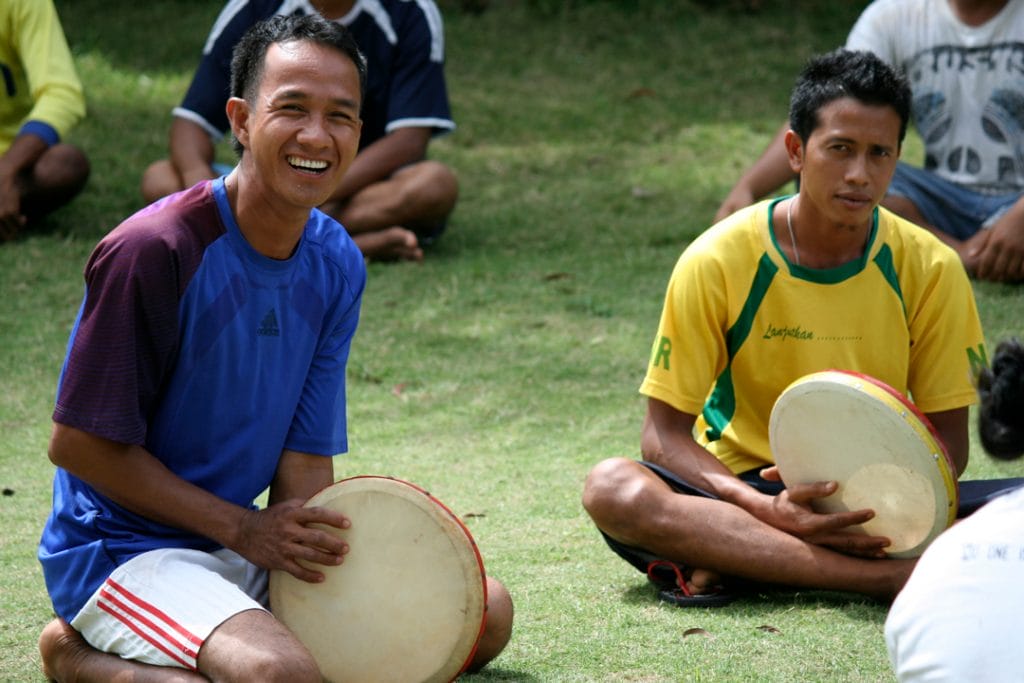 Telunas Resorts leadership introduces new ways to communicate and encourage one another in a culturally sensitive manner. The resort leadership team has instilled improved communication practices through programs such as monthly small groups, which allow staff to get to know each other better and discuss topics unrelated to the daily grind of work. They also run an extensive family support group, which provides training and open forum discussions on topics ranging from healthy marriages to parenting strategies.  These optional times have transformed the staff's verbal and non-verbal communication in their work and personal lives. The lessons learned in these meetings spread into their friendships with one another and relationships at home. Men now encourage each other to be faithful in their marriages and support each other through hardships. One man recommitted to being faithful to his wife. He now urges other struggling men to stand strong in their marriage. Another male staff started helping around the house more; the simple act of doing dishes made his wife cry in relief and joy! These lessons set tangible examples for children, families, and entire villages to replicate, producing necessary support and encouragement in relationships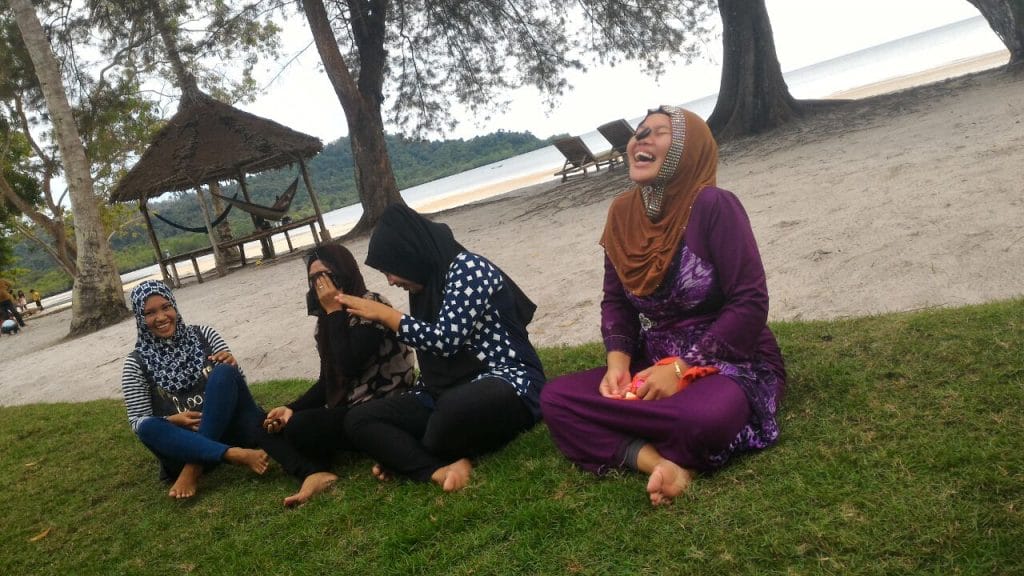 The Telunas Family's heart beats loud when staff visit surrounding islands. About two years ago, one staff's wife gave birth to a baby girl many weeks prematurely. The little girl survived miraculously but now faces the lifelong challenges unlike the other kids on the islands. Sadly, over time, this resulted in mocking from neighbors and community members. The family was devastated for their daughter who was not even old enough yet to speak up for herself. Regardless, her family stood up for her by loving her. Their Telunas Family came alongside as well. They invested in the family and encouraged them to not give up. They helped the family to see the beauty in their daughter and in their village, even amidst the bullying. The family was encouraged to commit to teaching their daughter her worth by reminding her daily that she was created intentionally and beautifully.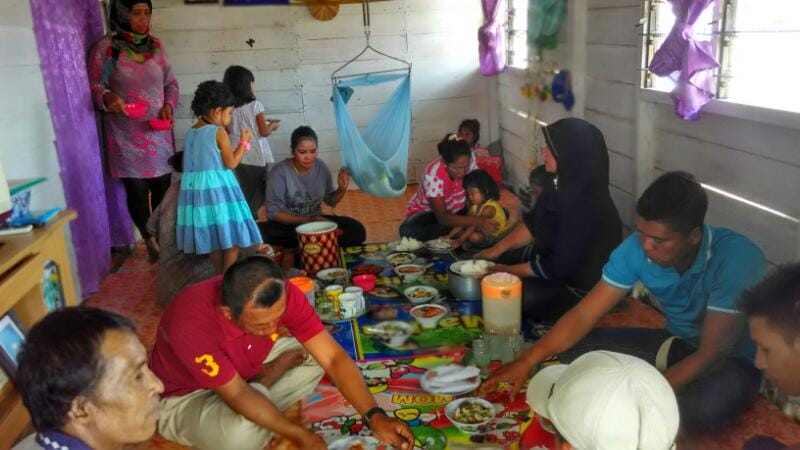 An incredible change began to happen – the example of love shown by the Telunas family began to impact neighbors and other women in the community, and they too began to offer encouragement and support.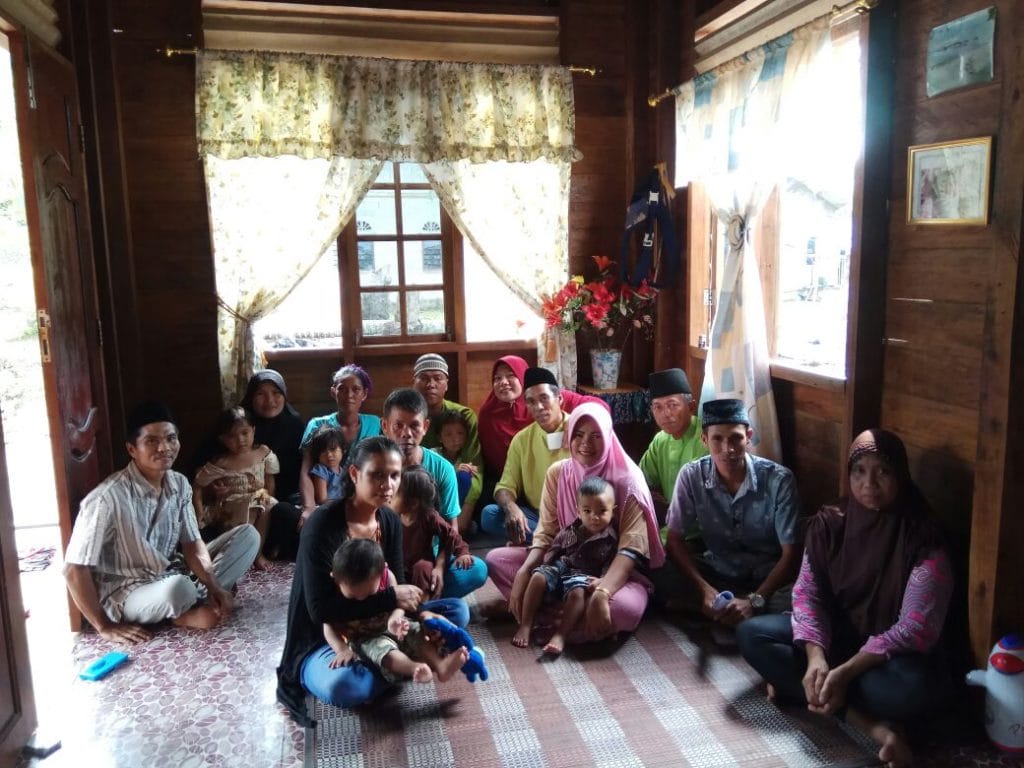 These stories of hope happen daily as a reaction of the Telunas Family's encouragement; their leading examples of how to love and support one another create a unique connection of trust with their staff and their home villages. This is the true heartbeat of the Telunas Family.