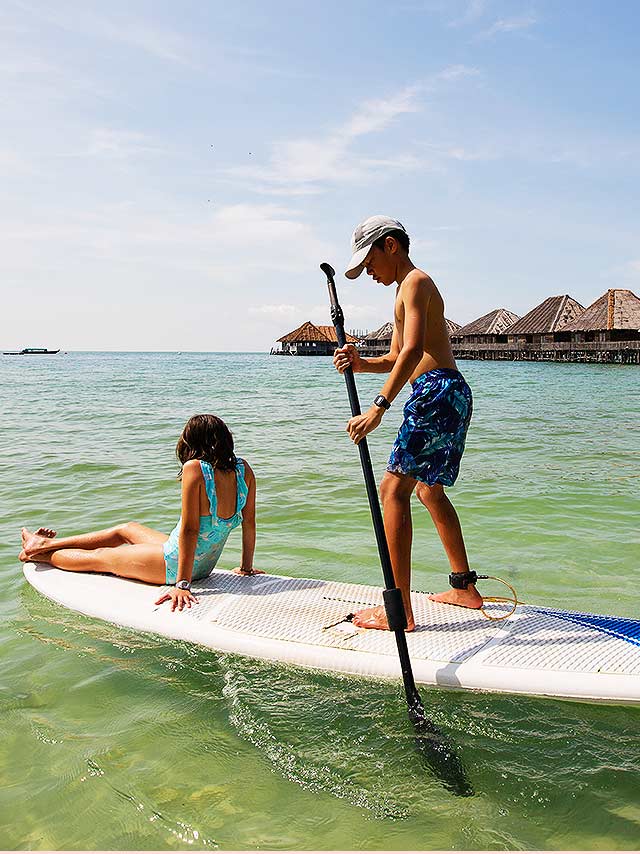 Telunas Beach Resort offers a fabulous location on a beautiful stretch of white sand beach, delightful service and just the right amount of comfort for those seeking an escape to nature. There are a total of 18 bungalows ranging from individual guest rooms to three-bedrooms with a loft.
Taking inspiration from surrounding Malay homes, the beach resort is built entirely over the water. Expansive views, thatched roofs, and cooling provided by the natural ocean breezes, are just a few things that make Telunas Beach Resort a unique vacation experience.
Telunas Beach Resort is a perfect destination for groups, couples and families alike.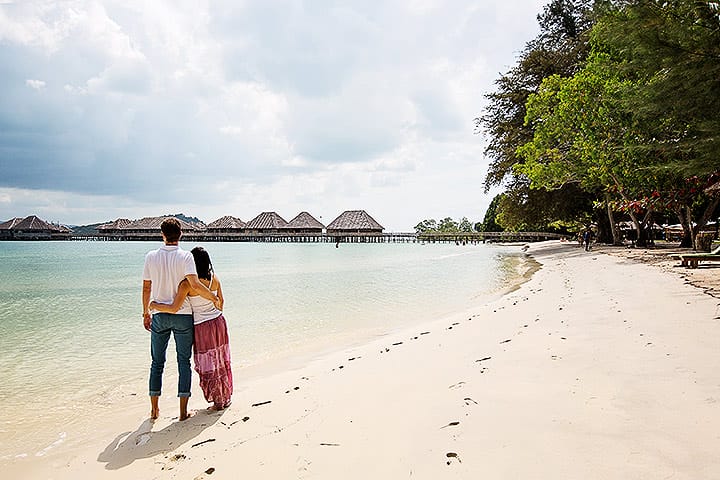 Explore Aspects of Telunas Beach Resort