And The Award Goes To…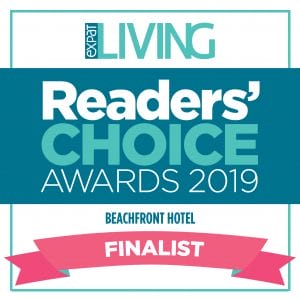 The results are in for the Expat Living Readers' Choice Awards 2019 – and we're delighted to announce that Telunas Resorts has been voted as a FINALIST in the Best Beachfront Hotel category!
Over 3,200 respondents took part in voting.
Thank you to all who voted!
Expat Living provides lots of information on anything and everything happening in the region.
The Expat Living site is updated with fun and valuable content every day to both entertain and help you make a home in Singapore.
According to their website, "whether you're a mom on the go, an exotic jet-setter, a fitness buff, a fashionista, a social butterfly, a pampered princess or a soft furnishings-obsessive, we promise there'll be something you love. And even if you don't fit into one of the elaborate stereotypes we just made up, you'll still find plenty of tips – to give you a hand around town.