Alternative to Bali
We love Bali…who doesn't? But recently a friend asked me about an alternative to Bali.
There have been lots of recent articles in travel publications about "overtourism" in Bali and some people are looking for an alternative to Bali once the island opens to tourism again.
The Center for Responsible Travel (CREST), a policy research organization in Washington, D.C., defines overtourism as "tourism that has moved beyond the limits of acceptable change in a destination due to quantity of visitors, resulting in degradation of the environment and infrastructure, diminished travel experience, wear and tear on built heritage, and/or negative impacts on residents."
Overwater Villas as an Alternative to Bali
I shared Telunas Private Island with my friend. You can visit Telunas Private Island now and enjoy an incredible experience in a beautiful and safe environment. There is a super Weekend Getaway Package available.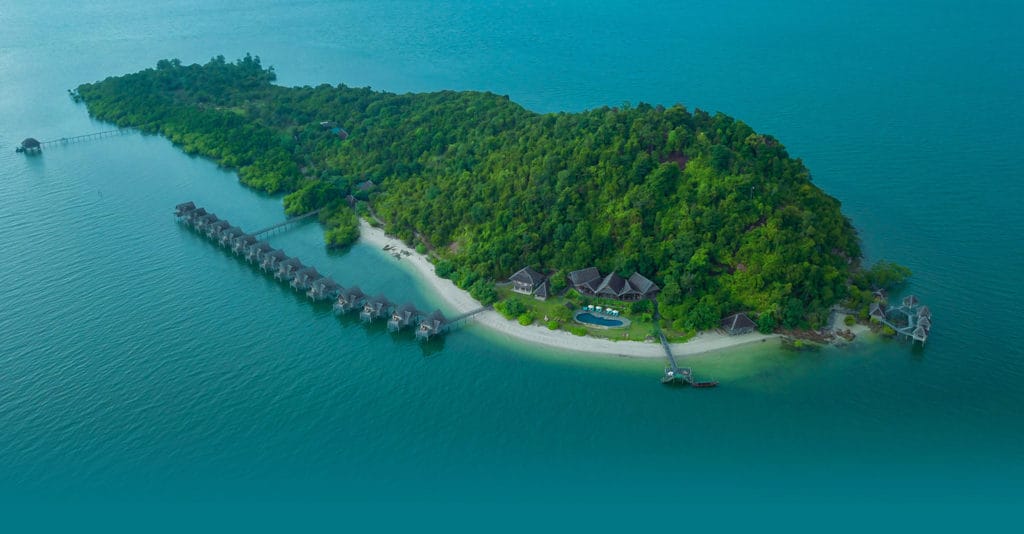 When travel opens up to Bali many anticipate the crowds will come again…but at Telunas Private Island there are only 15 overwater villas, so there is never a crowd. And it has a 5-star rating on TripAdvisor!
Telunas Private Island remains open and has recently received the CHS certification. CHS stands for Clean – Healthy – Safety. Telunas has upped its game on protocols that ensure consistency in the implementation of standard health protocols that will keep Guests healthy and safe while visiting the private island.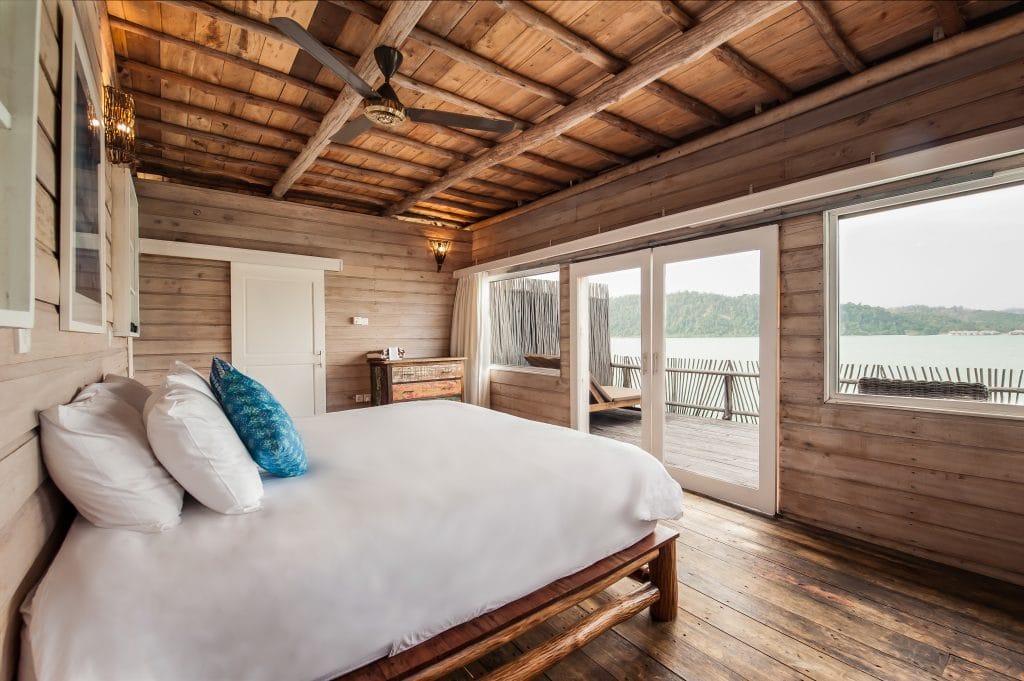 Every villa has a large master bedroom overlooking the sea, a double chaise lounge on the deck, a living room, spacious loft (perfect if you are bringing the kids), and more.
According to a recent article about Bali, "Many are frustrated when they arrive to traffic jams, beaches littered with trash, and waits for photos at popular Instagram spots."
According to the Bali Hotels Association, Bali saw more than 6 million international tourists in 2018.  A recent CNN Travel article stated that Bali "is the country's most-visited island".
So back to the question…where is an alternative to Bali?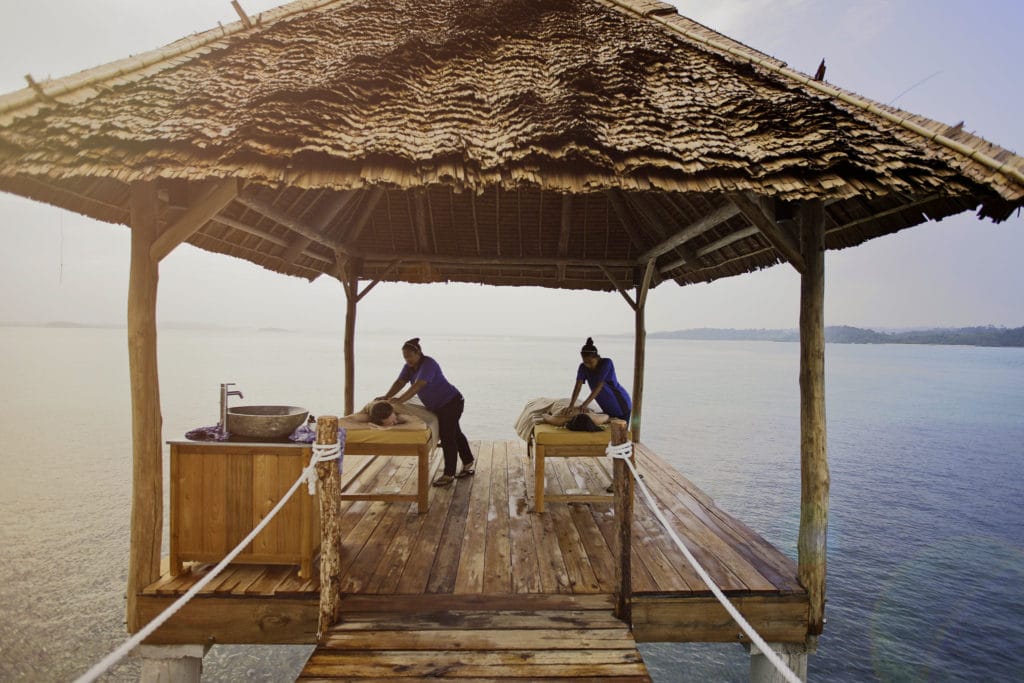 If you want to unwind, stay in an overwater villa, kayak and paddleboard on the sea and have a sunset massage at an overwater spa, then I'd recommend Telunas Private Island.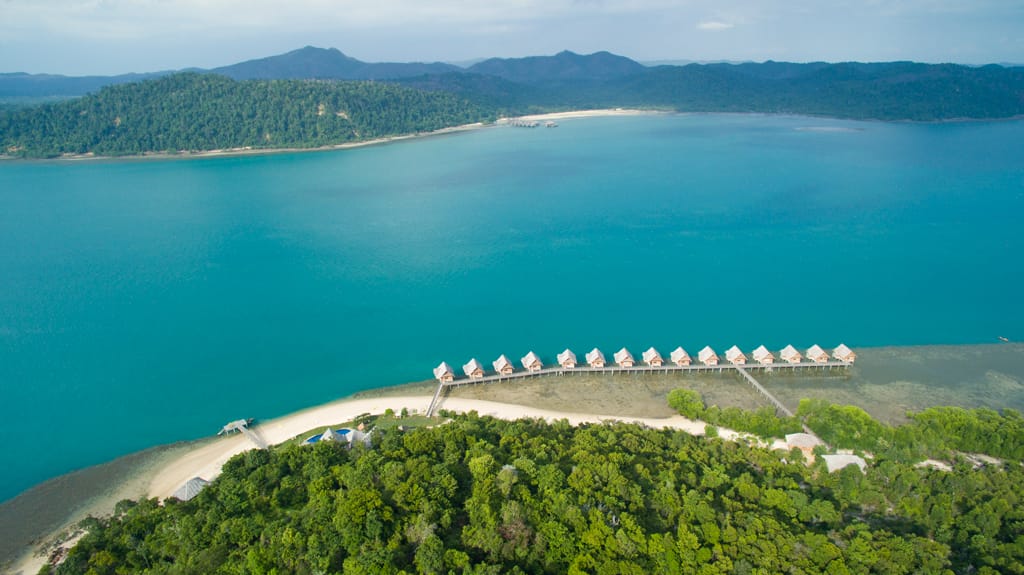 Telunas is immersed in the jungle-islands of Indonesia. The vibrant greens of tall trees hovering over the mountains is something that most resorts can't offer. 
Getting to Bali and Getting to Telunas:
A Comparison
According to Sky Scanner the average flight time from Jakarta to Bali is 2 hours. The lowest price for a flight at the time of this article is Rp 902,879.
The flight time from Jakarta to Batam is 1 hour and 43 minutes. The lowest price for a flight at the time of this article is Rp 1,164,734.
To get to the Telunas Private Island there is one more step. Since it is a secluded island you'll need to take an incredible boat ride to get there – the beginning of your vacay.
From the Batam airport, you taxi to the local ferry terminal and there your fun begins. You'll feel the wind in your hair as a local pancung winds through the islands south for about 90 minutes and you arrive at Telunas Private Island. No crowds or traffic here. In fact, no roads at all. There are 15 overwater villas and incredible package rates, especially for the weekends. So this is a great alternative to Bali.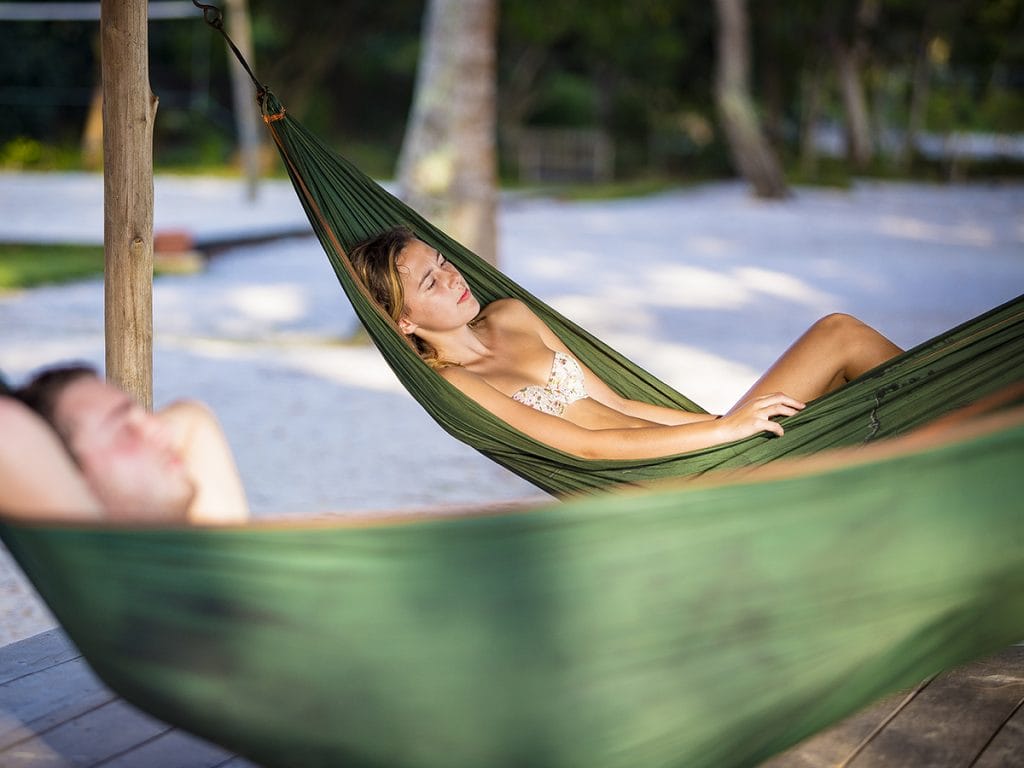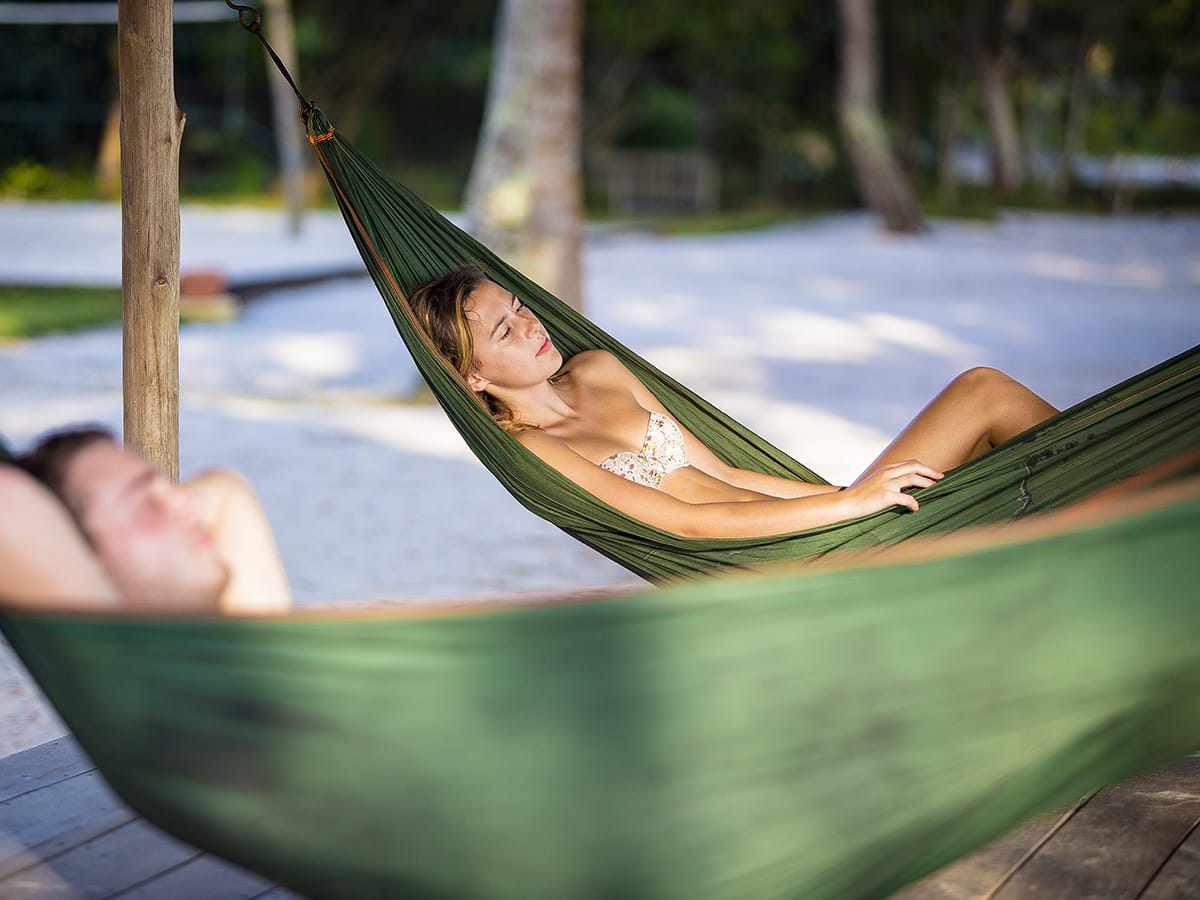 Kayak, paddle board or catch a nap in a beachside hammock.
You're Invited to an Alternative to Bali
So if you are looking for a fabulous resort, that cares for its community, environment and its Guests in a beautiful way, try Telunas Private Island as an alternative to Bali.