Telunas Solar Power Hybrid System
February 12, 2021
Telunas Solar Power
Telunas recently installed a solar power hybrid system at the Private Island location. It's kind of a big deal.
Why?
One of Telunas' values is caring for and being a good steward of our environment. Thus far, we have been relying on diesel powered generators to supply all of the power to the resorts. In addition to transporting large quantities of diesel fuel over long distances, we then have to burn the fuel to provide the amount of electricity needed to power the resorts. Our hope has always been to reduce our reliance on fossil fuels, thus shrinking our carbon footprint. Installing the solar panels is allowing us to move toward that goal.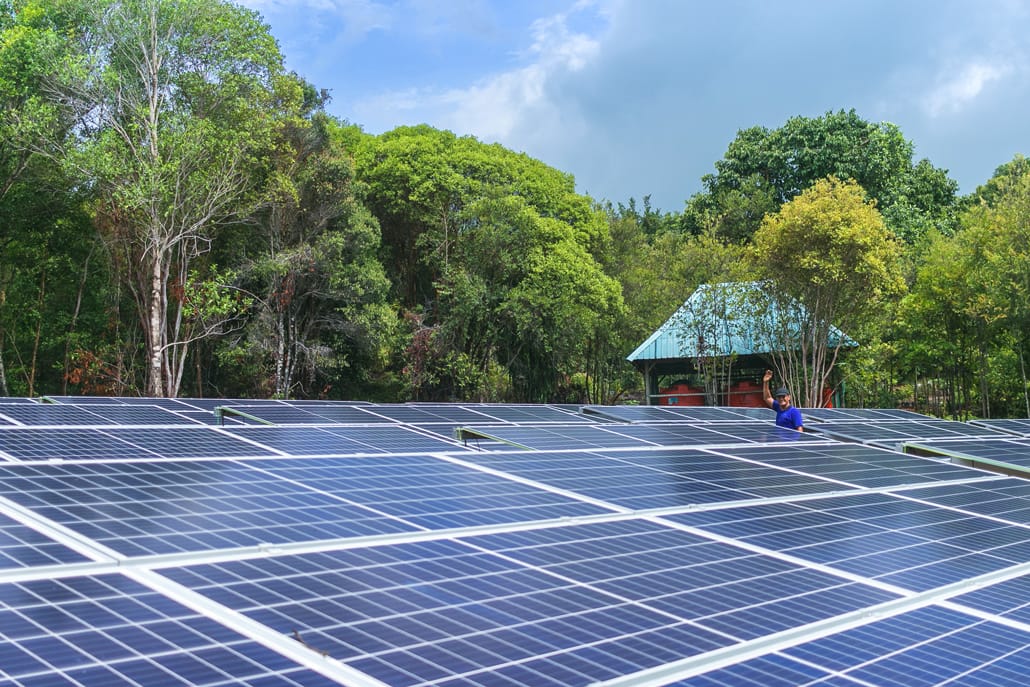 What impact does this have on the surrounding environment?
The hybrid solar system has already cut Telunas Private Island's diesel fuel usage by approximately 60 percent since its implementation at the beginning of August. As we continue to work with and fine tune the system, we are optimistic that we can increase that percentage. This has a huge impact on our CO2 emissions. Using the online interactive access for our solar system, we estimate that we have saved well over 6,000 liters of diesel fuel from the beginning of August through the 23rd of October. This means we have reduced our CO2 emissions by 19 tons for that time period.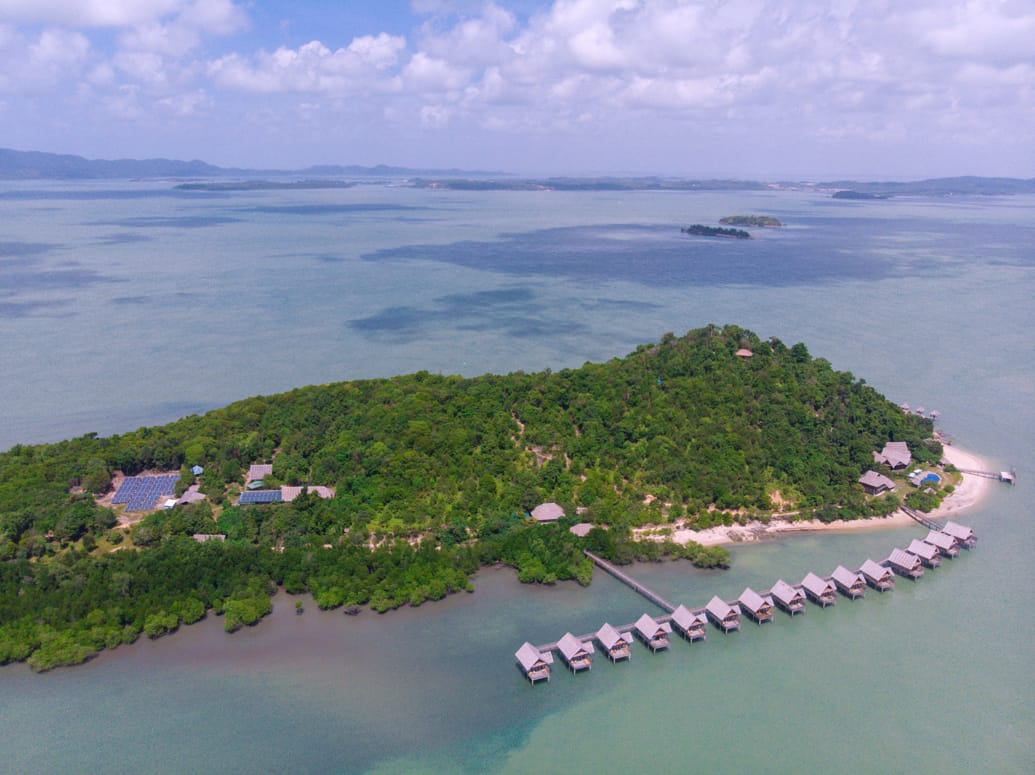 What next?
Telunas is always looking for ways to decrease our carbon footprint. With the installation of the solar panels, we are looking at other technology to help minimize our power usage. We might implement light switches on timers or other devices, for example, as well as further training for our staff to learn how to cut down on electricity. As the solar panel system runs, we will be monitoring it closely and looking into expanding the system to reduce our diesel consumption even further.