August 27, 2019
by Grace Thuen
Grace is in her senior year of college earning her Bachelor's degree in English with an Emphasis in Professional Writing at Grand Canyon University. She is intrigued by culture, near and far, and is passionate about sharing their stories. Grace recently visited Telunas Resorts.
Telunas' Impact
Telunas is special in more ways than one. It was built with such intentionality, and that purposeful design is vibrant through their staff, their programs, and their restful opportunities. Through staying at Telunas as well as engaging in three cultural immersion stays, I was able to see the tangible impact that Telunas' intentionality is having on all different levels. They aim to impact their four P's: People, Prosperity, Planet, and Purpose.
People 
Telunas impacts individuals just by being. One main goal of the resort is to hire local staff. This benefits both the guests and locals searching for work. You will be able to experience a real, yet comfortable amount of culture during your stay, providing the rawest experience of Indonesia. Locals lives are impacted as their job provides income, experience, and purpose. Once the lives of the locals are impacted at Telunas, they will bring their experiences back to their villages and spread beneficial lessons there. Telunas offers English classes that teach staff the language, giving them knowledge, power, and confidence in serving guests. There are other courses offered to staff, such as praise and appreciation course that encourages staff to show appreciation to people around you. The material from this class has been impacting surrounding villages largely; men and women have been taking their new understanding of appreciation back home, creating a trend of positivity. The impact of Telunas doesn't stop at the staff–it goes back to their villages, creating new habits that will be passed down to their future generations, creating an enormous and lasting impact.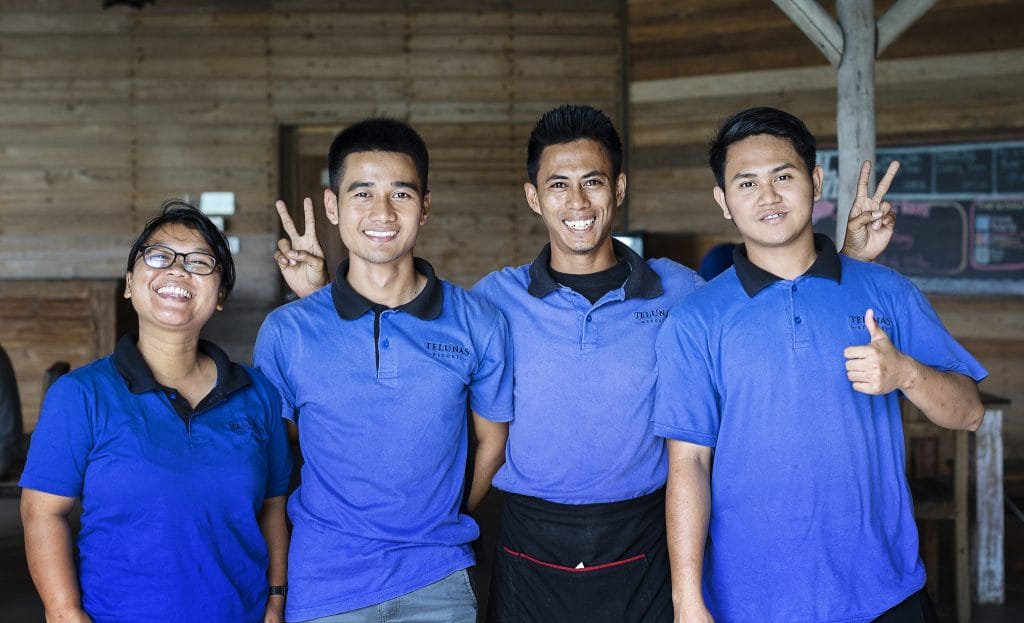 Prosperity 
By hiring local staff, Telunas is affecting the prosperity of surrounding villages. By enabling strong, hard-working men and women, they are building stronger communities. Telunas' generosity graciously seeps in aid, advancing villages in underdeveloped areas.  Telunas has also recently created a scholarship program. The daughter of a faithful Telunas staff member just received a scholarship that will provide her the opportunity to attend University and pursue her passion and find her purpose.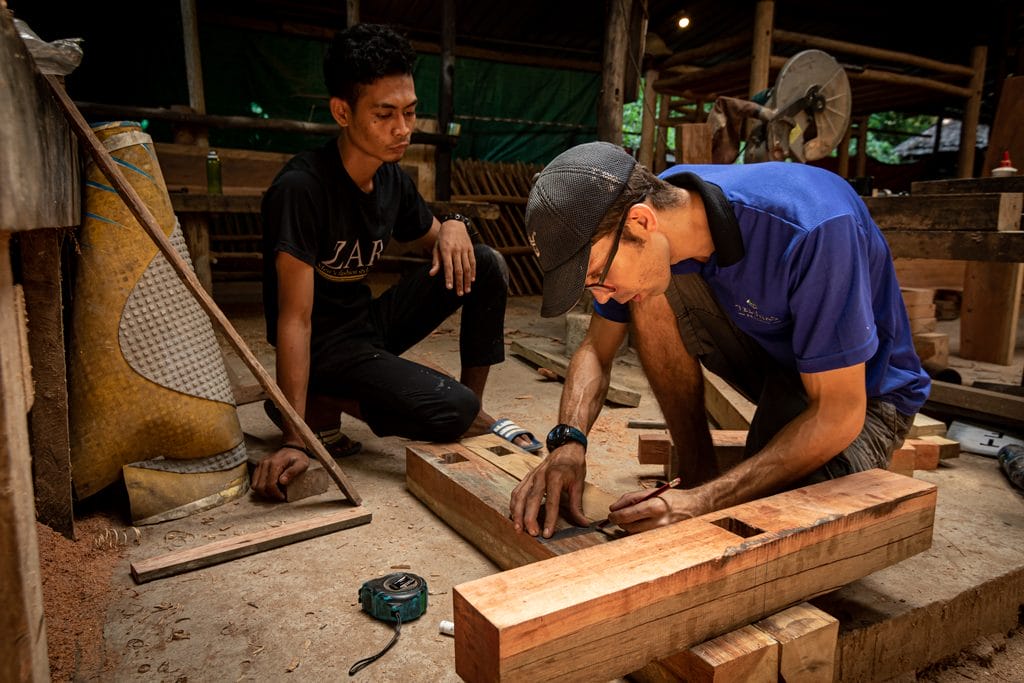 Planet
Telunas shares multiple passions, one of which is taking care of our planet. The planet and the lives of local's impact each other collectively; if one disregards the other, there is a lot at stake. By taking care of our home, we are taking care of our people, ultimately advancing prosperity or both planet and people. Sam, a friend on an immersion trip with me, experienced an encouraging moment of the power of example that leads to the ultimate prosperity. He was out walking by the water with multiple island kids and a translator. The kids would throw their emptied water bottles and candy wrappers in the ocean, but noticed that himself and the other foreigners were not. As a kid threw his bottle in the ocean, my friend was able to explain that the bottles should go in trash cans. A bit caught off guard at the fact that it mattered, the kid pondered what Sam had said and seen that he himself was holding his empty water bottle until he found a trash can. Later that evening at our traditional goodbye ceremony, that same boy sat next to Sam. He was crunching on his snacks and drinking from a water bottle. He disappeared but in moments came back and was clearly excited to share news to Sam: his empty water bottle went in the trash can. He was proud of himself for his effort and appreciated the gentle, caring support of his new friend, Sam.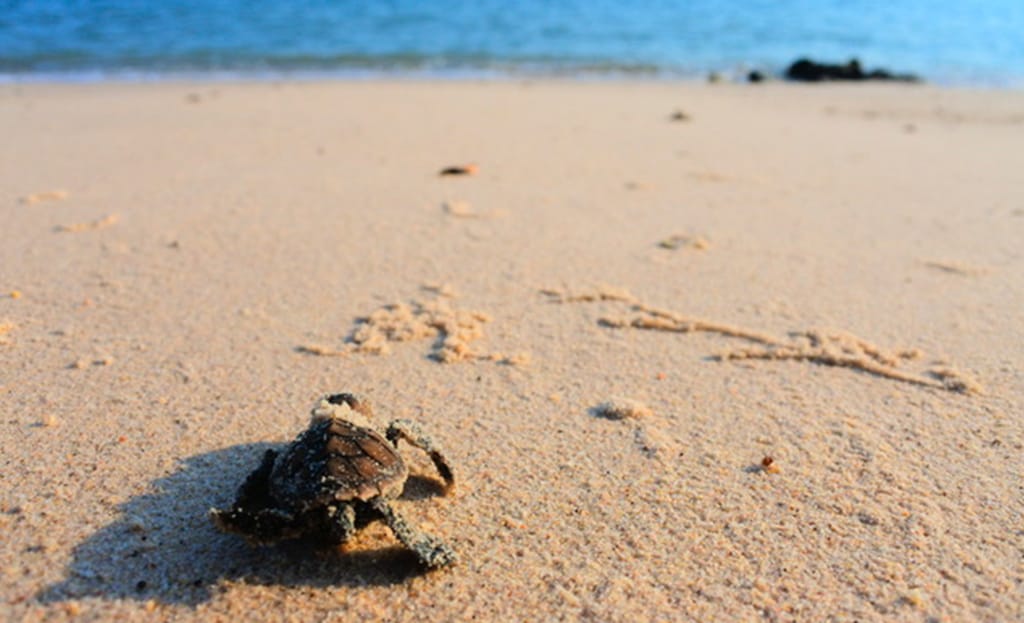 Purpose
These all lead up to our final P: purpose. Knowing the people, what they need mentally as well as physically, and understanding how the earth plays an important role gives purpose to all that we do and all that they can do. Locals who are unsure of where their next paycheck will come from find purpose in their new job that not only sustains their family, but positively affects their personal lives, giving them a purpose at home, as well as a reason and purpose to take care of their community.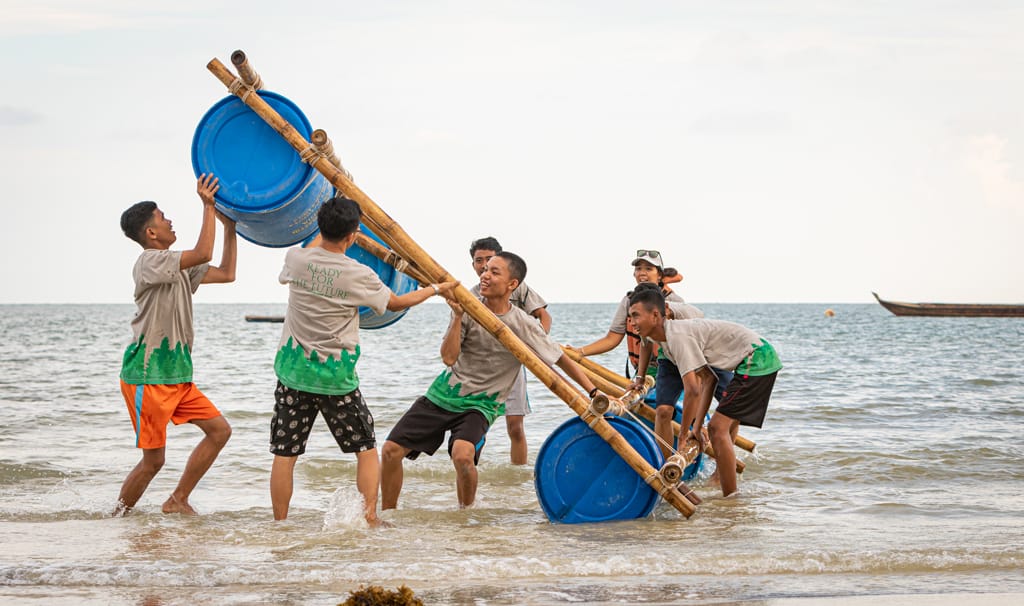 Impacts come in all shapes and sizes, but all have a big, lasting footprint. An impact on one person leads to an impact on a whole community. That changed community leads to an impact on their future generations. Their future generations have an impact on their world, near and far, while finding purpose and prosperity throughout the journey.