Travel Information and COVID-19
Traveling to Telunas Resorts in Indonesia from Singapore
Currently travel restrictions are being lifted for Singaporean and other international travelers to Indonesia. The travel requirements appear to be getting easier, but they are changing on a regular basis. We are encouraged by the changes. As we find out new information we will keep you updated through our newsletter. Make sure you sign up at the bottom of this page.
Safety During Your Stay
CHSE Certification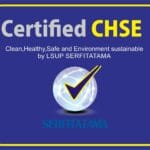 The Ministry of Tourism in Indonesia has given Telunas Resorts the CHSE certification. CHSE stands for Clean | Healthy | Safety | Environment.
The Ministry of Tourism ensures consistency in the implementation of standard health protocols in the tourism sector, especially for hotels.
The assessment process is based on a list of 81 sanitation and hygiene standard requirements, from the Indonesian Ministry of Tourism and Creative Economy.
The requirements that need to be met for this certification include handling safety and security, management of food sanitation, appeal for COVID-19 prevention, body inspection mechanisms, and guest travel history.

From Telunas Resorts Management
We have developed new COVID cleaning procedures, installed new safety features, and instituted new service protocols to ensure your safety during your stay. We look forward to welcoming you back to the open spaces and cool breezes of Telunas Resorts. 

What You Can Expect During Your Stay
Face masks required for Staff in public areas

Face masks required for transit to and from the island for Guests and Staff

Hand sanitizer available throughout resort for Guests and Staff

Regularly sanitized public areas

Regular temperature checks for Guests and Staff

Contactless payments 

via QRIS – Bank of Indonesia.

See you soon!