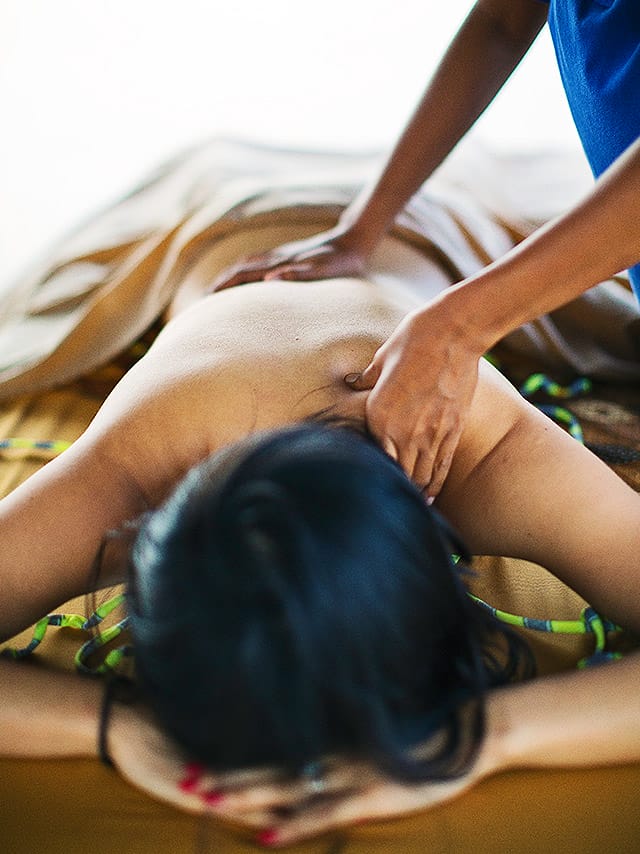 Energize your soul & Relax your body
Island Inspired Spa
The spa was top notch and affordable. We may have set a record of the number of spa treatments.

– Julie from Illinois, USA
Release stress and muscle tensions after a day on the beach through pampering massage treatments.
You won't need to go to the Maldives to find the overwater spa nearest to Singapore. Telunas Spa is located on our Telunas Private Beach just 50 KM south of Singapore.
Seeking even more privacy?
Limited massage treatments are available within the privacy of your own Overwater Villa upon request.